Crew Interests
Interest is high in the 2016 Olympics
Half a world away and just a few short sleeps from fulfilling a dream, Hong Kong's Olympic athletes are making final adjustments and preparations for the 31st Summer Olympiad in Rio, Brazil. What a great honour and achievement it is for these individuals to have made it this far already. We wish them well.
Meanwhile, back in Hong Kong, 11 time zones and 18,000 kilometres away, are people really that interested in the event, the sports and their medal hopes? Or would they rather just keep chasing Pokémon's?
178 SmartRocket agents spared a moment for the Olympics by completing a short survey in the SmartRocket app. Here are some highlights –
84% are interested in the Olympics in general while only 73% are interested in the Rio Olympics
47% think that USA will top the gold medal count and 37% think China will take that honour
According to 34% of SmartRocket agents, Beijing hosted the greatest Olympics ever, followed by 25% voting for London and 19% for Athens.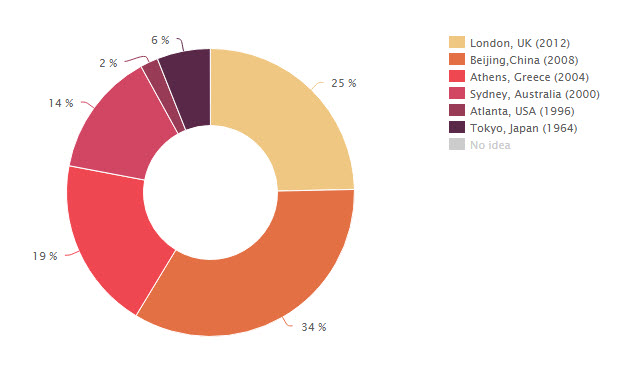 Interestingly, the sport with the greatest interest is diving with 23% of the vote followed by gymnastics with 17%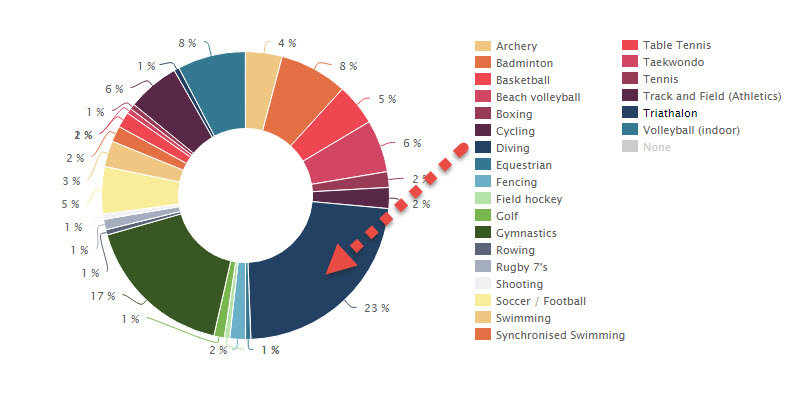 22% thought that golf is the sport that should be removed from the Olympics followed by beach volleyball with 10% of the vote
From a list of 7 elite Hong Kong and China medalists, ever-popular Lee Lai Shan (李麗珊) emerged as the greatest with 48% of the vote.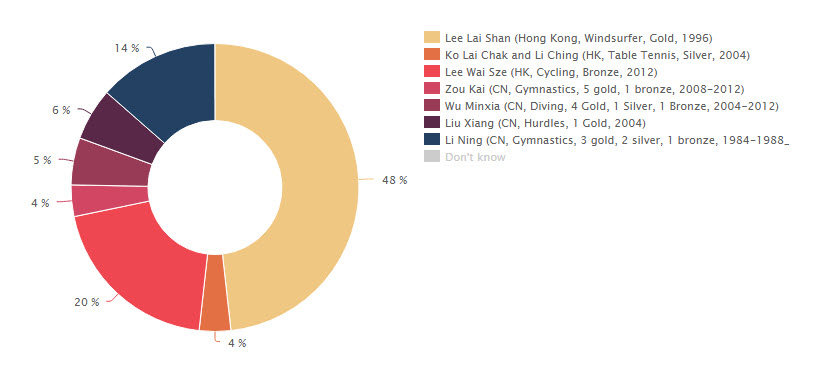 59% reckoned that they would watch some of the Rio Olympics while 15% said that they would not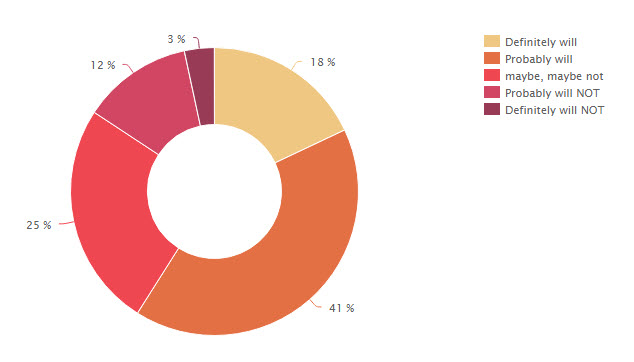 43% thought that the Rio Olympics would be most remembered for sporting performance and achievements while 38% thought they'd be more remembered for scandal, crime, corruption and poor management
When asked, from a list of options, what they would prefer to do, the Olympics won out with 38% of the vote – even though 27% still said they'd rather chase Pokemon monsters. I guess there's no surprises there!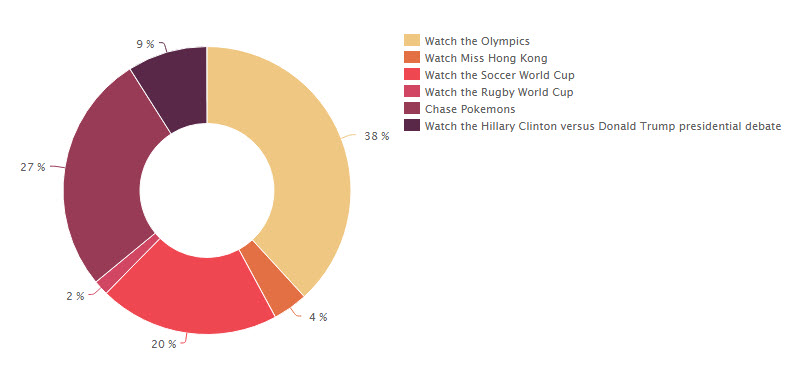 With some relief, we conclude that Hong Kong has a fairly high level of interest in the 2016 Summer Olympics and we wish our athletes all the very best luck and good fortune as they proudly fly the Hong Kong flag in Rio de Janeiro.